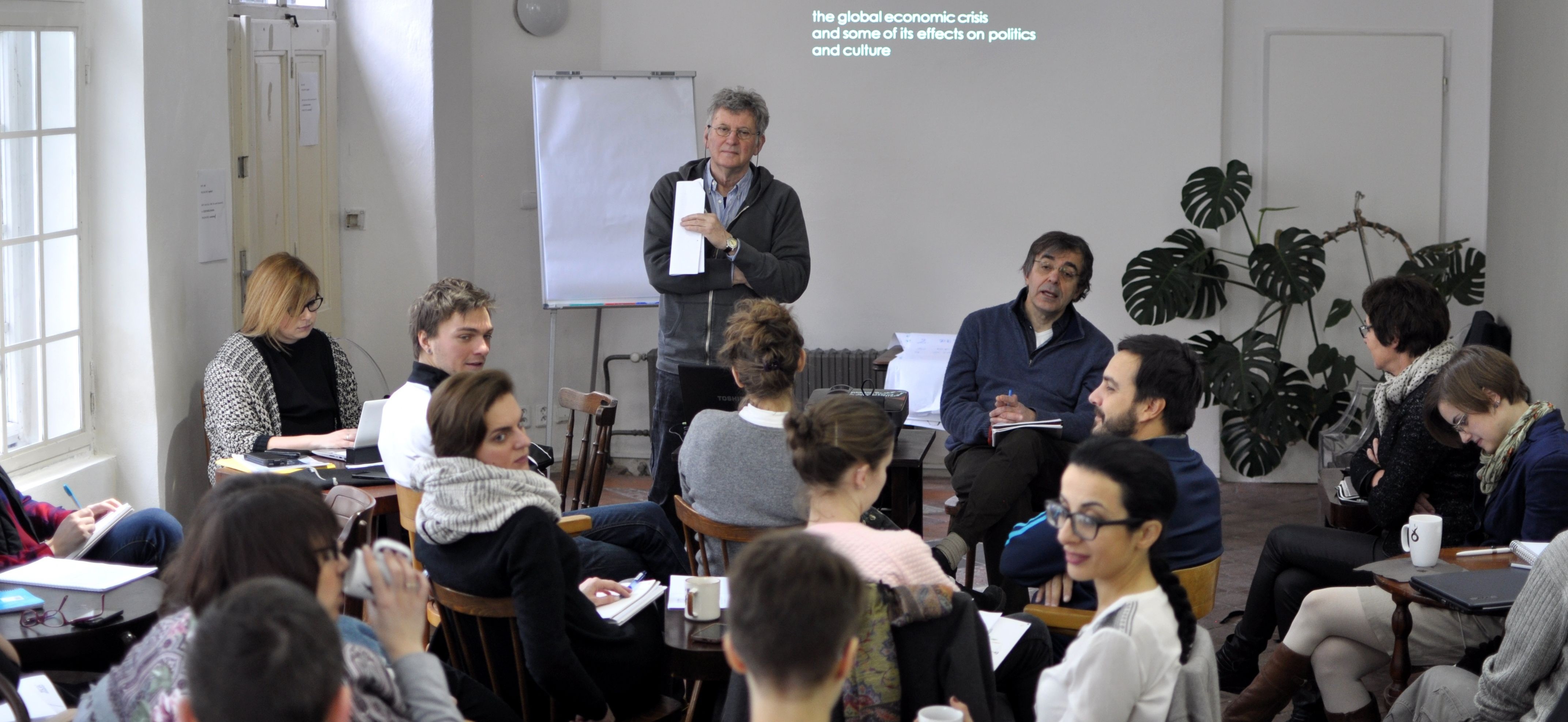 The Visegrad Academy of Cultural Management that The Visegrad Academy of Cultural Management (VACuM) is a year training programme for young professionals working in cultural field in the Visegrad Group countries (V4) ie. Czech Republic, Hungary, Poland, Slovakia and the Eastern Partnership countries (EaP): Armenia, Azerbaijan, Belarus, Georgia, Moldova and Ukraine. The programme is prepared with the help of our partners: Bratislava International School of Liberal Arts (Slovakia), Cultural Industries Association (Ukraine), Arts and Theatre Institute (Czech Republic), European Cultural Foundation Budapest( Hungary), Public Advocacy (Georgia), Association Marcel Hicter for Cultural Democracy ( Belgium), ExStereo (Moldova) and Theatre for Changes (Armenia) will last till May 2018. Programme is supported by International Visegrad Fund.
The course includes: 2 Training Sessions – one in Bratislava, Slovakia and one in Lviv, Ukraine (each 8 days long, including travels), development of a project in home country and a study visit in V4 or EaP countries (organized and covered by participants) and 1 Diploma Seminar (4 days) in Krakow, Poland.
The programme is designed for cultural managers from public and private organizations and institutions. Participants should have basic knowledge about European, national and regional cultural policies and min. two years' experience in management of cultural or artistic projects addressed to local or international communities. 20 cultural professionals from 10 countries will be selected to participate in VACuM training. The course will enable them to develop capacities and managerial skills needed for both cultural cooperation and reform processes in their countries.
Each candidate should register at www.vacum.eu and provide an on-line application form. No hard copies required. Deadline for submitting applications: 15 June 2017.
More information about programme and how to apply: