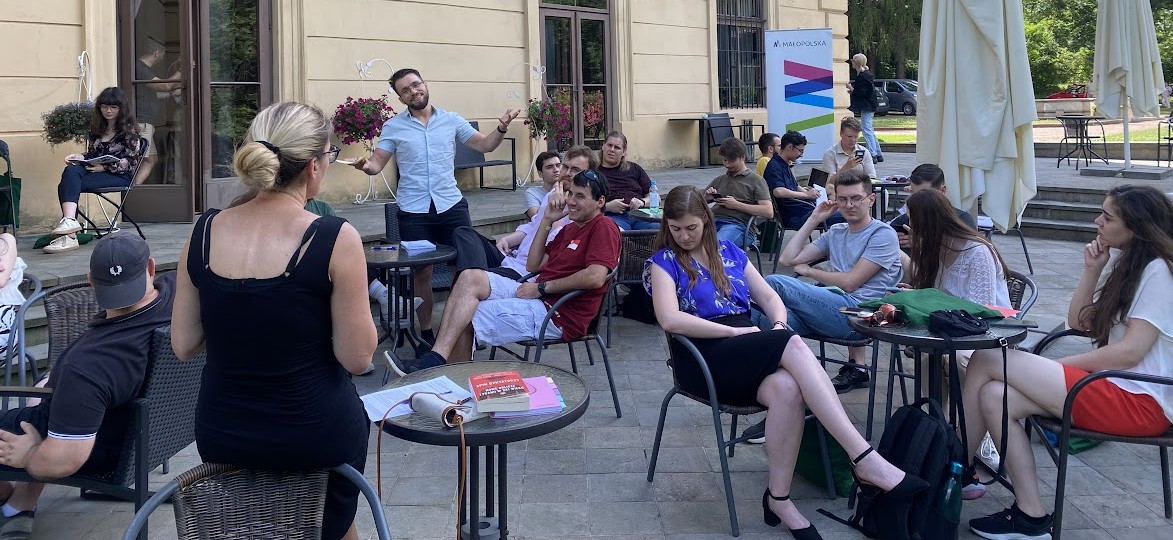 For the past 20 years, Malopolska has been our reliable Partner, thanks to which we have been able to show our participants the beauty and uniqueness of our Region. Thanks to this year's support our participants made two study visits to learn about Malopolska Region and its history.
As part of the first visit, participants of the 21st VSS went to the Auschwitz-Birkenau Museum to confront extremely important history and heritage of the site. For most of our participants, this was the first visit to this place, bringing with it many emotions, reflections and reveries. The visit to the Museum was followed by a discussion, in which, in a common setting, the participants shared their thoughts and comments.
During the second visit, participants had the opportunity to learn about the history of Krakow by wandering its streets and listening to the stories of guide Paulina Skotnicka. During the more than 2-hour tour, our participants learned about the most interesting plots and characters that contributed to the development of the city.
Thank you Malopolska, for being with us on this project!