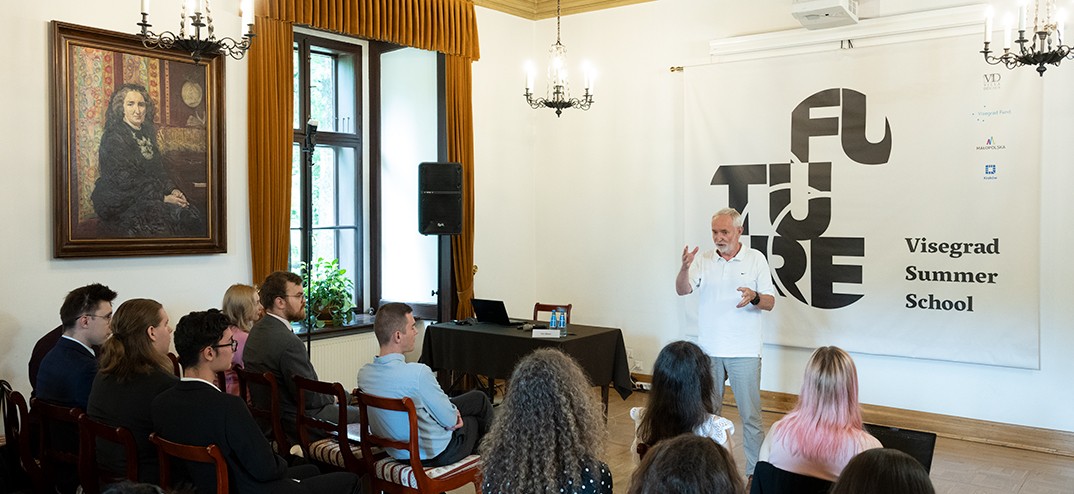 On the official closing day of the 21st Visegrad Summer School, we hosted the Director of the International Visegrad Fund, Amb. Peter Mareš, who gave a lecture on the Visegrad Fund, its specifics, objectives, current grants (application paths) and new initiatives that have been launched within the V4.
In his speech, Director Mareš emphasized, the importance of mobility taking place within the Visegrad Group. In doing so, he presented one of the Fund's newest programs - Visegrad Fellowship Program, which offers funding of individual short-term stays for V4 scholars, lecturers, and researchers (citizens of Czechia, Hungary, Poland, or Slovakia) in V4 countries others than that of their citizenship. (More info at: https://www.visegradfund.org/apply/mobilities/visegrad-fellowships/)
As part of his lecture, Director Mareš also answered all questions from VSS participants. Among them were: the question about the possibility of the Fund's cooperation with the UK, the biggest challenges currently facing the Visegrad Fund, the prevailing trends and future initiatives that the Visegrad Fund intends to undertake.
On this day, the Director of the Visegrad Fund also took part in the final presentations of the participants of the 21st VSS, and then awarded each of them with a certificate, confirming the completion of the project.