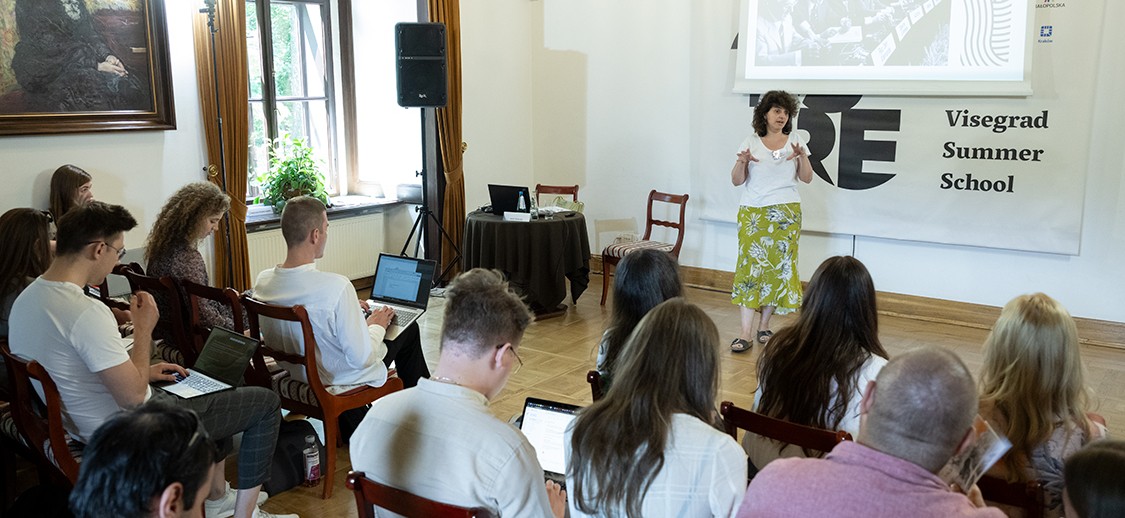 As part of this year's School, we planned a special block devoted to organizations working to protect human rights.
Among the invited organizations were: La Strada - a foundation against human trafficking and slavery, the Hungarian Helsinki Committee - a non-governmental organization protecting the rule of law through legal intervention and public advocacy, and People in Need from the Czech Republic, - a non-governmental non-profit organization based on the ideals of humanism, freedom, equality and solidarity.
During the day, the participants listened to lectures on the activities of the organizations, learned about their main areas of activity, statutory goals and missions, and learned in-depth statistics on the number of people helped by the aforementioned NGO's, the scale of this assistance and plans for the future.
La Strada was represented that day by: President Irena Dawid-Olczyk and Vice President Joanna Garnier. The Hungarian Helsinki Committee was represented by the Director of the Refugee Program, Anikó Bakonyi. The People in Need organization from the Czech Republic was represented by Nadia Ivanova, Director of the Center for Human Rights and Democracy.