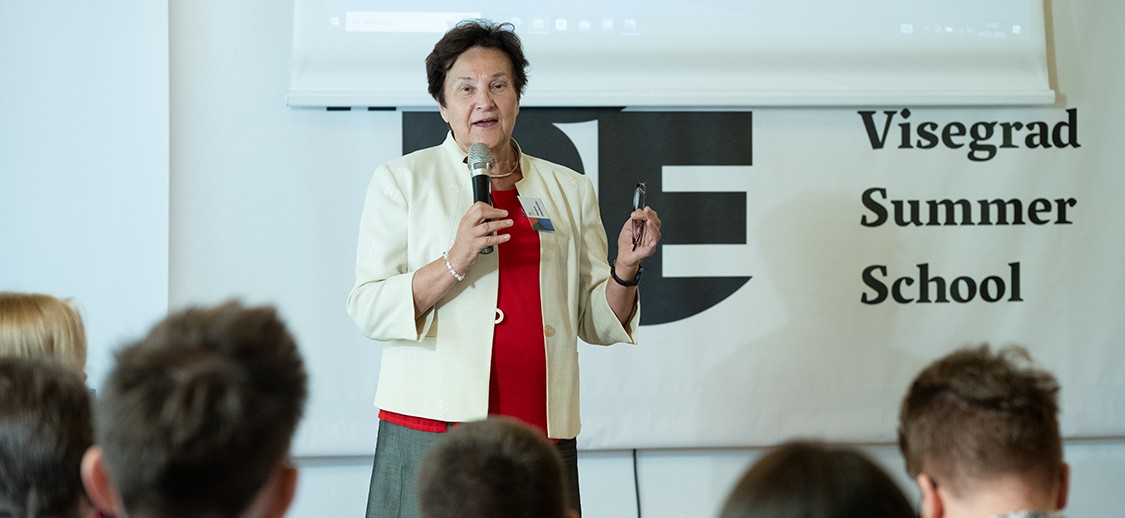 We have started the 21st Visegrad Summer School at Villa Decius. Two intensive days of lectures and meetings with human rights experts, geopolitical specialists, directors of NGOs and international networks are behind us.
Over the past two days, participants listened to lectures addressing difficult and non-obvious issues related to cooperation in the Region and how relations between Central European countries have evolved, the history and definition of human rights, and what the future holds for human rights in an era of ever-changing reality.
Among those who addressed their words to the participants of the Summer School were Hanna Machinska - Polish lawyer and academic teacher, doctor of legal sciences, Michael Žantovský - Czech diplomat, politician, journalist, ambassador of Czechoslovakia and the Czech Republic, Helge Lunde - director of the International Network of Writers' Shelter Cities (ICORN), Michal Vašečka - Director of the Bratislava Policy Institute, and Hanna Hopko - Ukrainian journalist, social activist and politician.
In the following days, participants of the Summer School will take part in workshops in which they will learn the basic methods of thinking about and analyzing the future, see to what extent their ideas about the future influence the decisions they make, and deconstruct the - realized and unconscious - assumptions that influence their thinking about the future of human rights.