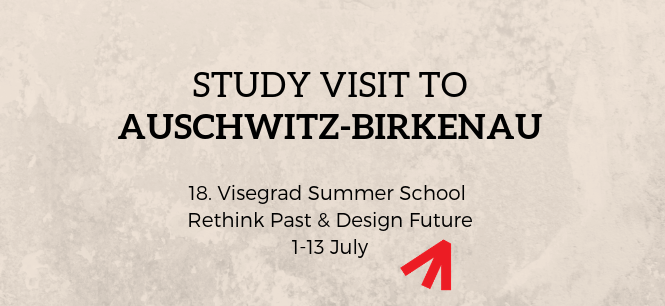 As you are waiting for info on results of the recruitment (a list of participants will be published around 1st May) we are planning not easy but important part of the 18. Visegrad Summer School programme: study visit at the Auschwitz.
We are going there with an expert prof. Andrea Petö who deals with the memory of WW II and political extremism in her research. It will be a professional visit focused on a critical analysis of the ways of narrative and exposure of this place of memory. Thanks to prof. Petö's participation we will have opportunities to discuss about our own thoughts and representations and academic point of view on memory.
Andrea Petö 
Professor at the Department of Gender Studies at Central European University in Budapest, Hungary,  Doctor of Science of Hungarian Academy of Sciences. She has edited fifteen volumes in English, seven volumes in Hungarian and two in Russian. Her works have appeared in 15 different languages. She has also been a guest professor at the universities of Toronto, Buenos Aires, Novi Sad, Stockholm and Frankfurt. Her books include a.o.: Women in Hungarian Politics 1945-1951 (Columbia University Press/East European Monographs New York, 2003) and  Geschlecht, Politik und Stalinismus in Ungarn. Eine Biographie von Júlia Rajk. Studien zur Geschichte Ungarns, Bd. 12. (Gabriele Schäfer Verlag, 2007). In 2005, she was awarded the Officer's Cross Order of Merit of the Republic of Hungary by the  President of the Hungarian Republic and the Bolyai Prize by the Hungarian Academy of Sciences in 2006. Presently, Prof. Petö is working on gendered memory of WWII and political extremism. Her recent book is co-edited with Ayse Gül Altinay: Gendered Wars, Gendered Memories. Feminist Conversations on War, Genocide and Political Violence,(Ashgate, 2016).