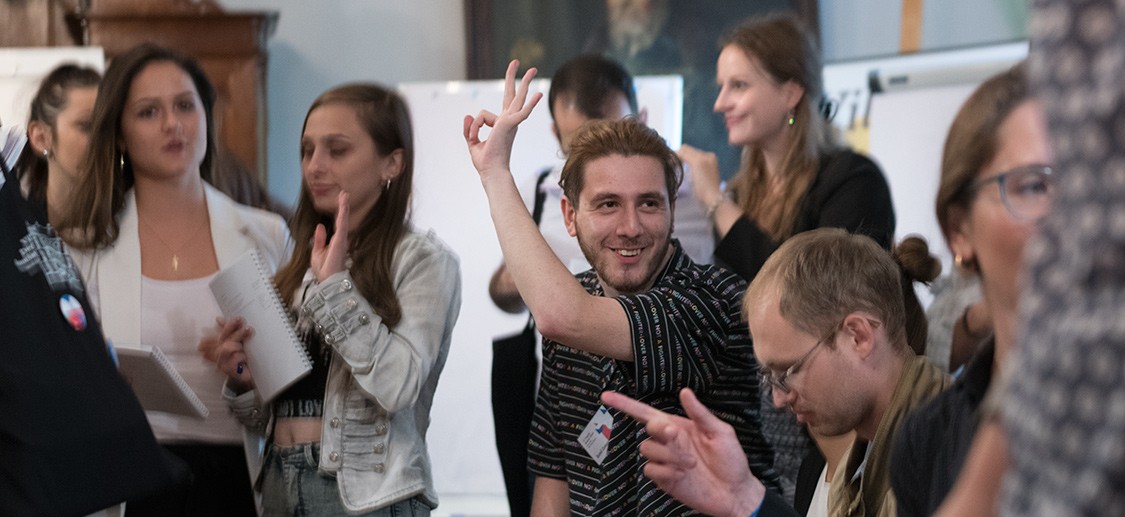 Dear Friends!
We are back with some information on upcoming edition! 
The leitmotif of the 18.VSS will be "Rethink Past & Design Future". This year's edition will give special attention to the most recent history of the Visegrad Region. During the two-week program debates and lectures will focus on the 30th anniversary of the collapse of the Eastern Block and the fall of the Berlin Wall. The participants and the guests of the VSS will have the possibility to discuss the achievements of the 30 years passed since the democratic transformation of the region, as well its future challenges in the EU and V4 framework in regard of strategy, economic development and social coherence.
A crucial element of the 18. VSS is the course of intensive laboratories held in the field of BUSINESS, CULTURAL HERITAGE and MEDIA. The goal of our intensive laboratories led by top professionals is to shape the attitudes and provide practical knowledge for our participants.
The recruitment for the 18th Visegrad Summer School will begin on 1st March 2019.
On the 28th February we will officially publish the link to the application form that will be serving this year to recruit participants. In the form, you will find questions about your basic personal information, as well as more complicated paragraphs regarding your educational background, interests and motivations. In the last section you should attach you CV and other relevant documents (letter of recommendation - however it is not obligatory).
More information about eligibility to participate in tab HOW TO APPLY.
If you have any questions write to us:summerschool@villa.org.pl