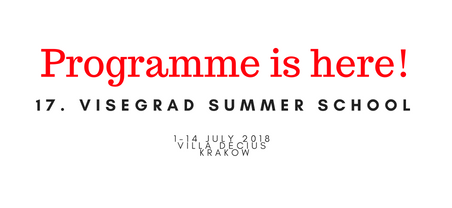 We are very pleased to share with you this year's Visegrad Summer School programme.
As you will see, the programme is divided in two parts: first week is about lectures and debates with guest experts, while second week is dedicated to your hard project work (with some attractions). 

Soon we will share with you detailed programme of our Malopolska and Krakow routes.
Wait for it !