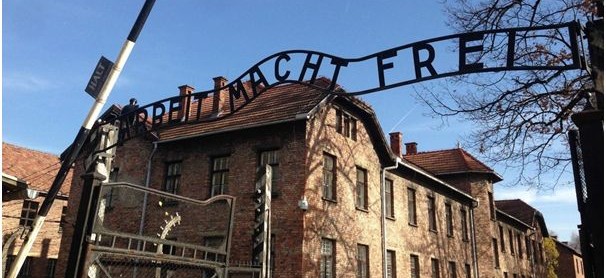 Experiencing Auschwitz
Our day began with experiencing KL Auschwitz and Birkenau. The guided tour was held by Paweł Sawicki and Łukasz Lipiński. Our group discovered a tragic history of concentration and work camps prisoners in the actual locations of deathly events. The place is preserved as state museum to commemorate the victims of Nazi terror.
Memories of the past - visions of the future
The second part of Thursday's programme was a lecture Memories of the past - visions of the future held by Andrea Petö. Mrs Petö is a researcher working in the field of European Comparative history and politics perceived from the social and gender perspectives, women's movements, oral history and Holocaust. She was speaking about revisionism and revisitations of the past in contemporary cultural practices connected with ongoing Central-European far-right turn. Describing a few Hungarian examples of such revisionism strategies, Mrs Petö let us better understand a complexity of phenomena connected with past representation and memory ownership that we are now facing in Europe.
by Olivia Bosomtwe