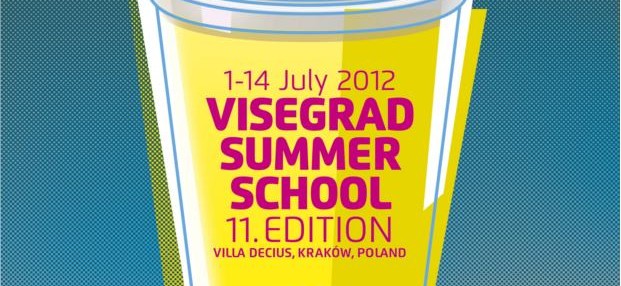 Monday July 2
nd
marks the eleventh edition of the Visegrad Summer School hosted by the Villa Decius Association, Krakow. This year's edition will begin by hosting an inauguration which will honour the memory of President Vaclav Havel with a speech delivered by Jan Lityński, Advisor to the President of Poland. A debate of Ambassadors that will summarize the experience of various Presidencies of the Council of the European Union will take place after the opening speeches are concluded.
The event which lasts until July 14
th
will include wide-ranging discussions of engaging and pertinent issues facing the V4 group and beyond. Encompassing current social, political and economic issues facing European states, the Visegrad Group, as well as global ones, the event is certain to be the scene of many interesting arguments and debates. Some of the fundamental topics that are certain to find examination include: the state of liberal democracy, increasing corruption, radicalisation of social life, perspectives and priorities of the Visegrad co-operation, the eurozone crisis and its implications for regional development, environmental issues in international relations, development of multicultural societies, problems and issues of identity and cultural identity, as well as the role and place of media in the modern world. Certainly with so many topics due to be debated, this year's event is arguably going to be the most memorable yet.
However, the main focus of the Visegrad Summer School is the participants and this year there will be forty seven participants arriving in Krakow eager to leave their mark on the VSS. Coming from twelve different countries, the varying experiences of each participant is sure to make the event truly captivating and outstanding. The participants this year will also be fortunate to come under the tutelage of some of the most renowned experts and scientists across Europe including: Boris Tarsyuk, Magdalena Vašáryová, Jan Sechter, Maciej Szpunar, Martin Ehl, Lászlo Rajk, Michal Vašečka and Andrzej Szczerski.  
We would strongly recommend the following events which are open to the public
:
Inauguration of the 11th Visegrad Summer School (2 July, 2012, 10.30 a.m.)
Visegrad Insight – a presentation of the Central European opinion magazine (3 July, 12.00)
Zoom on Visegrad – a photo exhibition and a concert (3 July, 7.00 p.m.)
Burning Issues in the Region, and Made in V4 – debates on the most current problems of the Visegrad Group states (4 and 6 July, from 10.00 a.m.)
 Made in Visegrad – a lecture on the common cultural heritage and a presentation of current projects of Urban Art from Poland and Slovakia (5 July 5, 10.00 a.m.)
 Modern Technologies and Sustainable Development of the City – a debate with representatives of local government, businesses, and invited experts (12 July, 11.30 a.m.)
All events will take place at the Villa Decius Association, Krakow
Further information on all aspects of the event is available at: www.visegradsummerschool.org