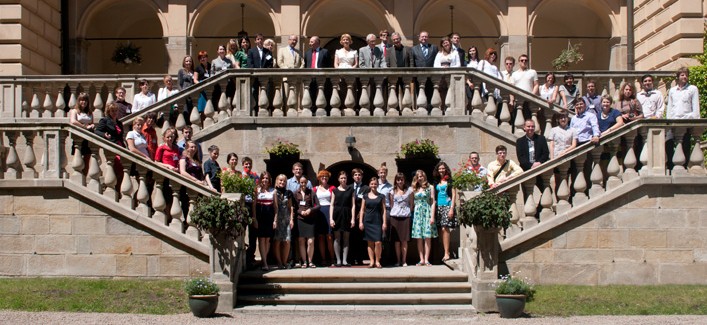 XI Visegrad Summer School – Call for applications
The Villa Decius Association, Krakow, Poland
1-14 July 2012
The programme of Visegrad Summer School consists of lectures, panel debates and seminars on issues and challenges relevant to the Visegrad Group region, the European Union and the CEE countries.

It is educational programme which provides an interdisciplinary learning space for young Czech, Hungarian, Polish and Slovak students, and for their peers from other Central and Eastern European countries. The topics cover current social, economic, political and cultural issues concerning the Visegrad countries, presented in wider regional, European and global perspective.

As former editions have shown the Visegrad Summer School is an unique forum to build relations of acceptance, friendship and cooperation between young people, who will soon shape the future of their countries and the continent. The programme of the 11th edition the includes lectures, debates and workshops on current political, cultural and social challenges in the regional, global and European perspective.

Deadline for submitting on-line applications: 31 March 2012.
 
Call for applications closed
Accepted participants will be informed by 30 April 2012.
contact
Anna Kowalska, project coordinator,
ania@villa.org.pl
, +48 12 425-36-44 ext. 197